Another day, another meeting... another reason for a cute outfit. You feel me? In the blistering heat breathable attire is key but you have to be prepared for the blast of air-conditioning that will hit you on arrival to any indoor space. So when i'm not feeling like schlepping a sweater, jeans, shorts sleeves and sandals are my go to.
Now sometimes life doesn't present you with a nice cool air-conditioned space and you have to get creative on how to minimize those sweaty armpits. I find that a spontaneous fan dance for airflow never hurt no body.
WHO (to go with) // 2-4ppl but anyone you fancy
WHAT (to get) // any cocktail is great but my go-to is a bloody mary (virgin or not) and my girl Molone ( she's the cool one in the dreads below) knocks it out of the park. Seriously one of the best ones ever. I'm not sure if the perfect amount of tang, spice, lime or just the TLC that Malone brings but yummy yummy in my tummy. She's there M, W, TH mornings and Sat afternoons. You can also get a delicious flat white as well in a mug that doesn't look like the guy's next to you. So you can be assured you won't get them mix up and get cooties. You're welcome.
WHEN (to go) // late-mornings around 10am & and most evenings. Th-Sat nights will most definitely be packed.
WHERE (is It) // DOUBLE TROUBLE is a Costa Rica meets city space offering gourmet coffee alongside artisanal cocktail. 3622 Main St, Houston, TX 77006 M-F 7am-2am Sat 8:30am-2am Sun 8:30am-8pm
WHY (to go) // Because sometimes you need to go to a place that make you feel cool and not leave you feeling bad that you spent money on a crappy drink. Well, worth it for fellowship, photos, bloody marys and fun.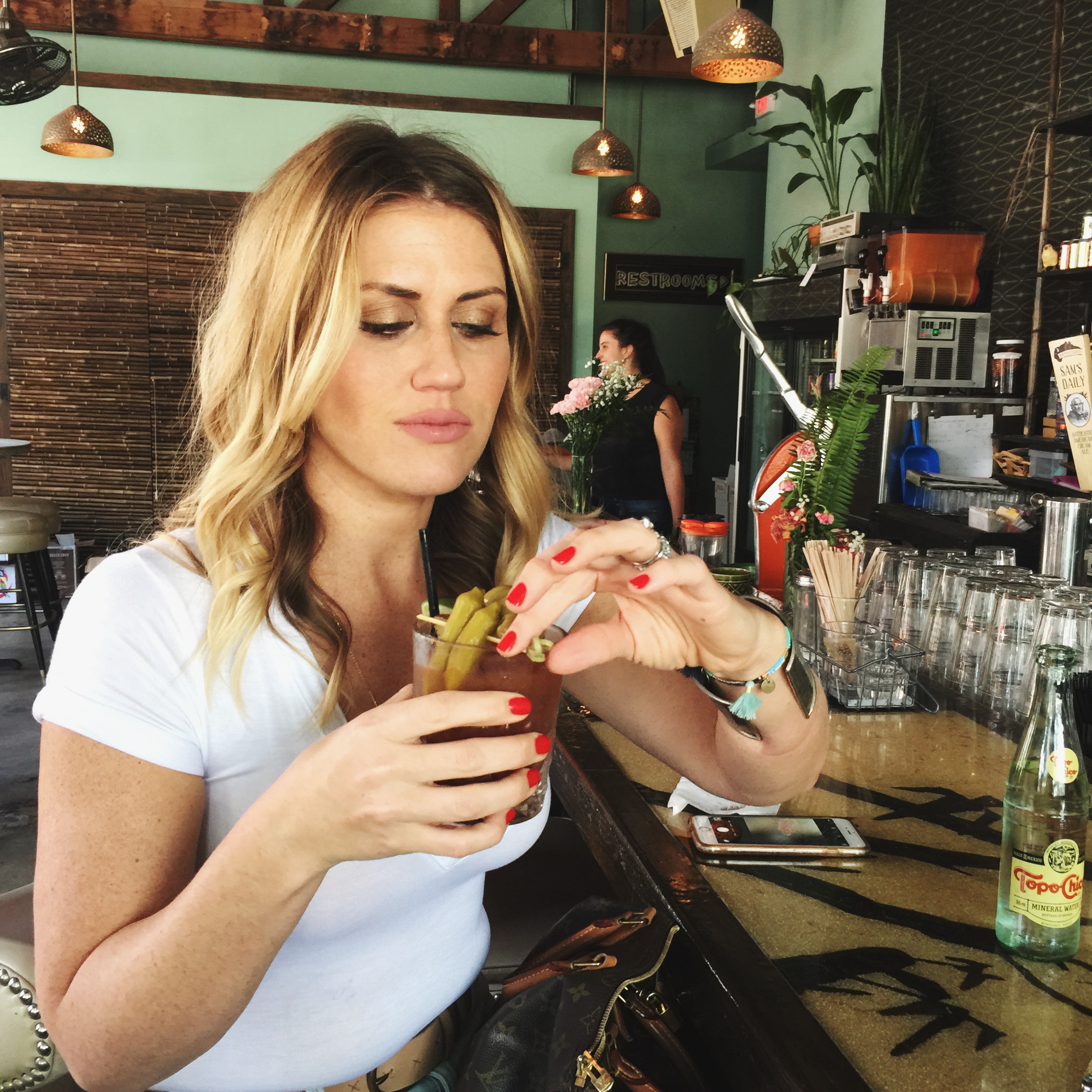 Would love to know your experience if you visit here & feel free to post it in comments. The more DD love the better.
Also check out my girl B for her WWWWW on the bueno blog. She's legit from her head to her toes. She also took all the photos on DD post check her instagram out for more. Buenobrandi
Keep up with my adventures on instagram Kristenjoy_com
See you later gators,
kjoy